request free test

RISK-FREE CODING SERVICES

TAILORED FOR AGENCIES
Sure, we can tell you amazing things we will do for you, writing paragraph after paragraph talking about the incredible experience we have. We could… but we'd rather show you. Words can't compare to work that speaks for itself. Let us wow you first and if you are happy we'll continue working together.
request free test
What We Specialize In
A mix of development services like HTML/CSS coding, WordPress, WooCommerce and Shopify eCommerce solutions, single-page application on Vue or React, email templates, animated HTML5 banners, Craft CMS, custom PHP development on Laravel. All tailored for agencies' needs.
Here's is a list of the services we specialize in:

Design to HTML
(PSD, AI, XD, Sketch, Figma, InVision Studio)

Responsive HTML/CSS Coding

Custom Animations Creation

React JS Development

Vue JS Development

Single-Page Applications

Components for SPA on React / Vue JS

Native Applications Development

Custom Back-End Solutions on Laravel

Tailored CMS Sites with Craft CMS
WordPress Custom Themes

WordPress Plugins Development

WordPress eCommerce (WooCommerce)

WooCommerce Modules Integration

Content Migration on WordPress Sites

Tweaks to Existing WordPress Sites

Design to Shopify eCommerce

Content Migration on Shopify Stores

Tweaks to Existing Shopify Sites

Shopify Modules / Plugins Integration
Design to HTML Email

Responsive Email Templates

Design Services For Newsletters

Email Signatures Coding

MailChimp, Campaign Monitor Integrations
(and more than 20 other services)

Static HTML Banners

Responsive HTML Banners

Animated HTML Banners
See More
See Less
No Obligation Test
Still not sure? We get it. Just give us the chance to wow you first and then decide. If you are happy, we'll continue working together. If not… we'll part ways with no strings attached.
A no obligation test may consist of the development of your homepage or any other page. Anything we can fit into 8 working hours is fair game.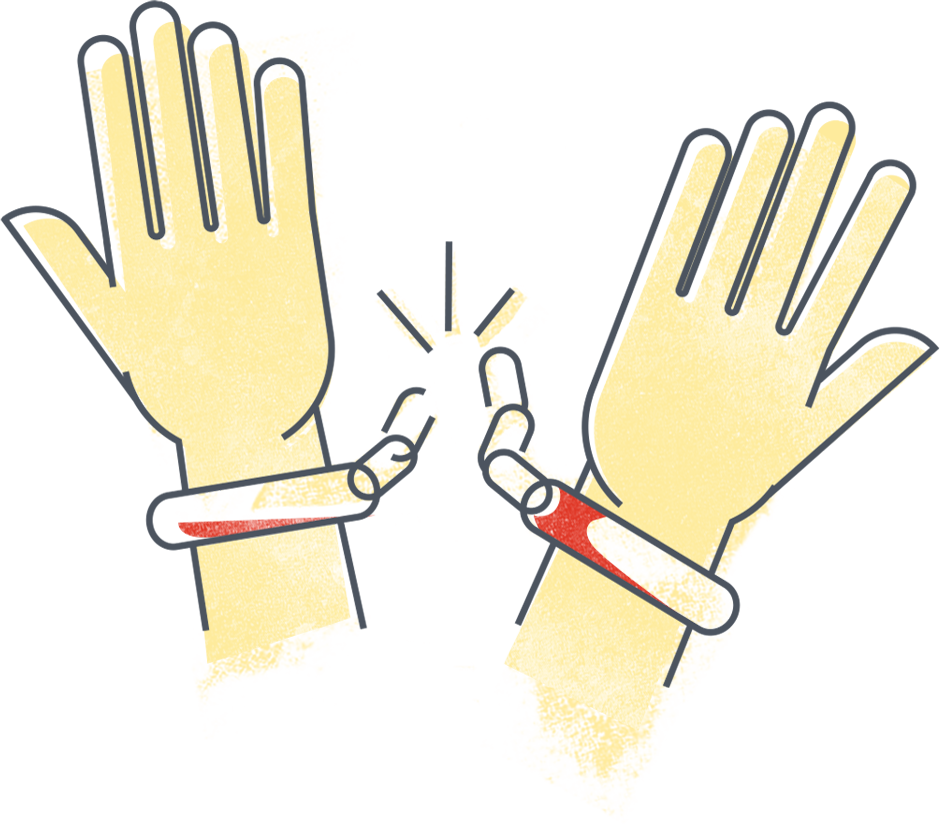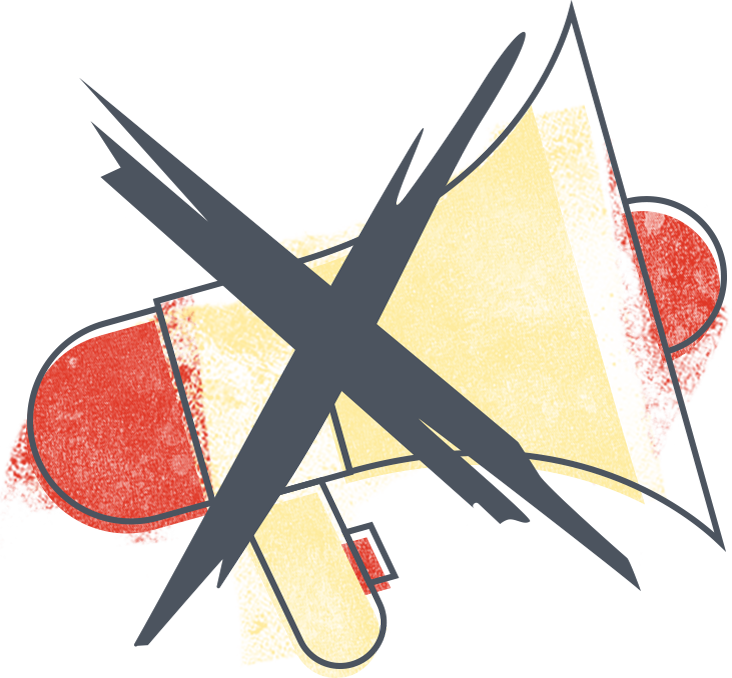 A Non-Disclosure Agreement
We are here to code, not to talk.
We completely understand how vitally important privacy is to you, so we work under a strict NDA by default.
The Production Process
We make sure your interests are protected.
You send all project related assets. This includes design files, specifications and anything else we may need to complete your projects. If necessary, we'll sign an NDA prior to this step.

We prepare a detailed quote that includes pricing, terms and a timeline and wait for your approval.

Take advantage of our no obligation test just to make sure you'll be getting what you pay for.

Should I stay or should I go?

If you're not happy, we'll part ways and still be friends. No questions asked.

If you want to continue working with us, let us know and continue to the next step.

Before we begin work on the remainder of your project, you pay a 50% deposit of the approved quote. This starts the clock on the projected timeline.

The actual work begins, and we keep you in the loop every step of the way.

Project delivery and payment.
You receive everything you need to hand off to your client and we receive the remaining payment.

Happy with the final results?
Let's repeat the whole process again. What do you think?
How We Handle
Communication
Communication is key to us.
In order to keep our communication and working process smooth and centralized, we've created our own client area platform: The Kitchen.
Outside The Kitchen, we routinely conduct meetings and calls with our clients via Skype, phone, Slack, or whatever works best for you.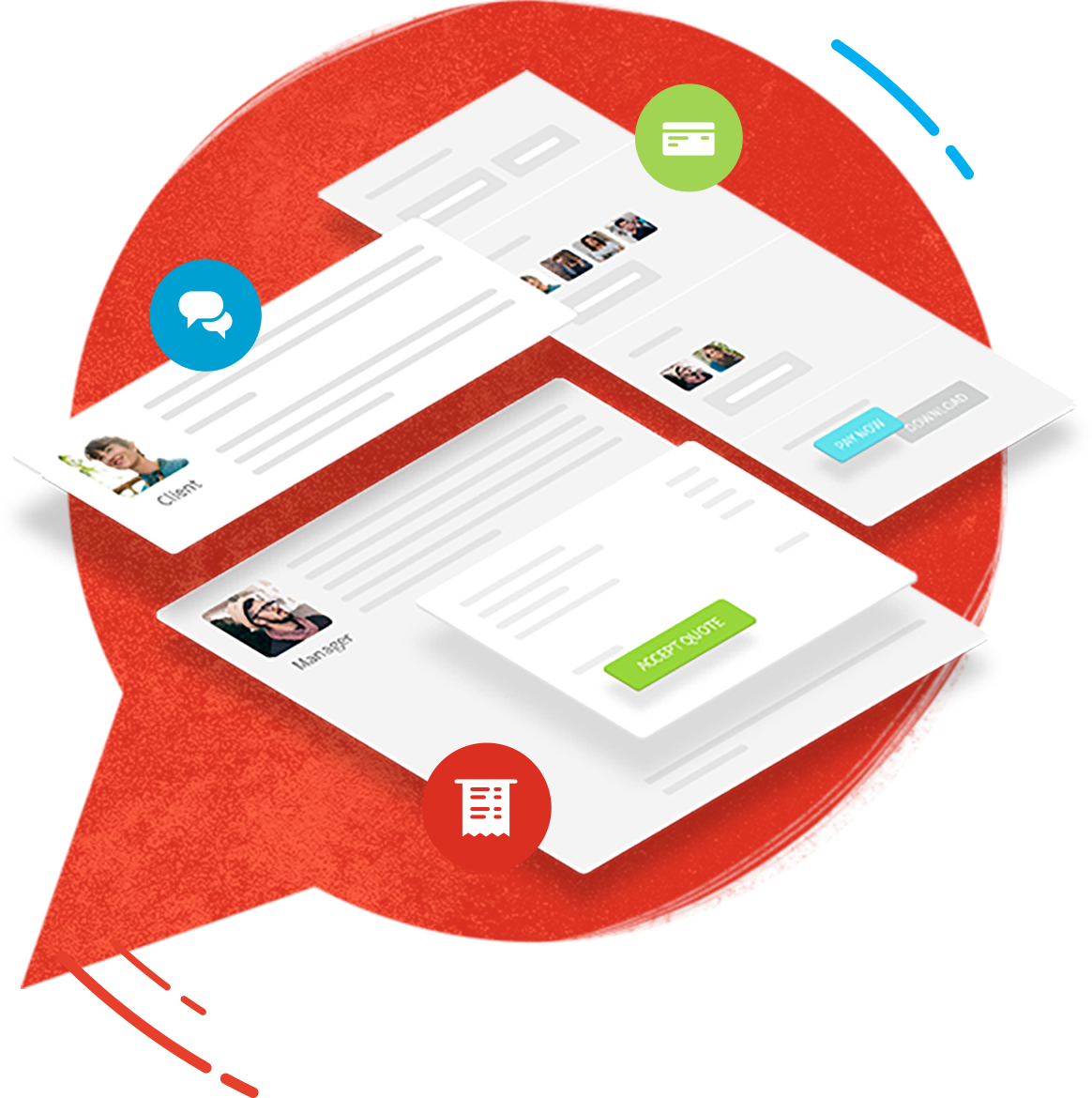 Web Development Pricing
Prices for web development are complex to form, you know that, and vary depending on the volume of the work and its complexity. We've separated 3 main groups, so you can get a sense of how we do that.
Small Projects

UP TO $1,000

HTML/CSS - up to 6 responsive web pages
A set of 4-5 responsive email templates
HTML/CSS changes on existing site
Responsive behavior on desktop live site
Set of static HTML banners
Straightforward JavaScript animations
Static components for a small SPA
WordPress site with 1-2 unique templates
Changes on existing WordPress site
Content migration on WordPress site
Shopify apps Installation
Adding features on existing Shopify store (subscribe, recurring payments)
Tweaks to Existing Shopify Sites

Medium Projects

$1,000 - $3,000

Static HTML/CSS site of about 15 unique templates
Complex animations and other JavaScript functionality
Full set of HTML emails (around 20 emails) + integration in a third-party service like MailChimp
Interactive / Storytelling Sites Coding
Small single-page application
Animated/Responsive HTML banners
Standard eCommerce on WordPress WooCommerce
Restyling of an existing Shopify site + a few new features
A Shopify store with 5-8 standard pages from scratch
Standard website with Craft CMS

Large Projects

$3,000 +

Complex single-page applications + with API integrations
Custom React or Vue JS development
Native Application on React Native
Complex WordPress website + a lot of custom functionality (AJAX loading, custom templates, multilingual versions, and more)
A large WordPress WooCommerce website + speed optimization
Building a complex WordPress plugin
Building a custom Shopify theme from scratch with all templates + many features (custom templates, filtering, AJAX loading and cart, custom checkout styling, multilingual support).
Custom Back-End Solution on Laravel
Tailored CMS Site with Craft CMS
Samples
Some of the projects we've already finished.
KasraDesign.com
Kasra Design needed some help with the development for their awesome website and the result was amazing
HTML/CSS Conversion

Custom Animations

WordPress CMS Development

Tailored Theme Creation

WordPress Custom Functionality
Greenpeace Africa
West African waters are a treasure we need to protect. We worked on an animated landing page for Greenpeace Africa
HTML/CSS Conversion

Responsive Development

Facebook Gallery

Custom Animations

Interactive Map

Apps integration
zillamunch.com
ZillaMunch creates apparel and posters inspired by food. We've created a new Shopify theme that suited the features needed for the online store.
Responsive development
New theme creation
Templates integration
Complete Shopify store setup
Custom features
Apps integration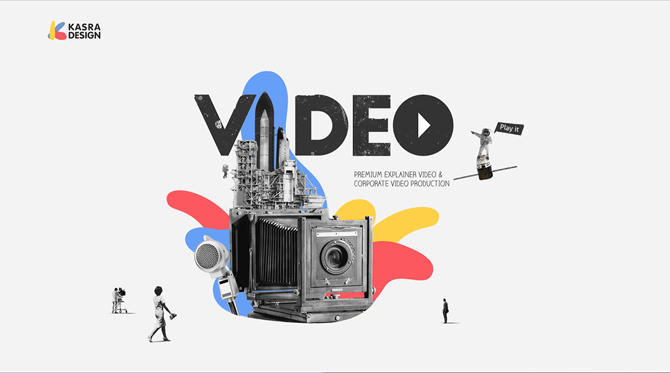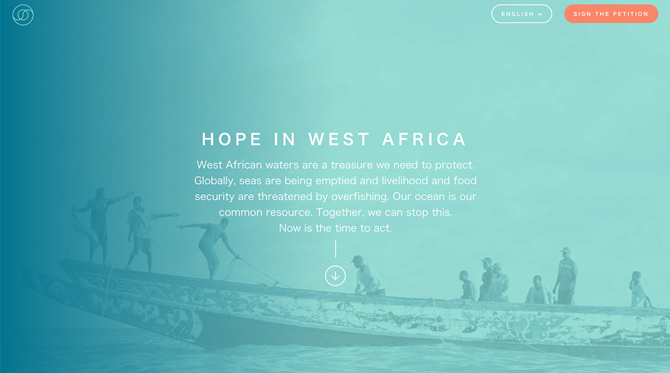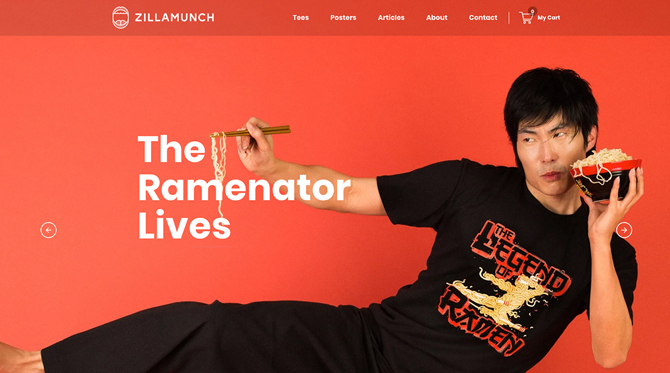 About Us
With over 10 years of experience, we've learned to approach every single project with care, flexibility and attention to detail. We are small enough to be cohesive and agile, yet big enough to handle coding challenges of all shapes and sizes.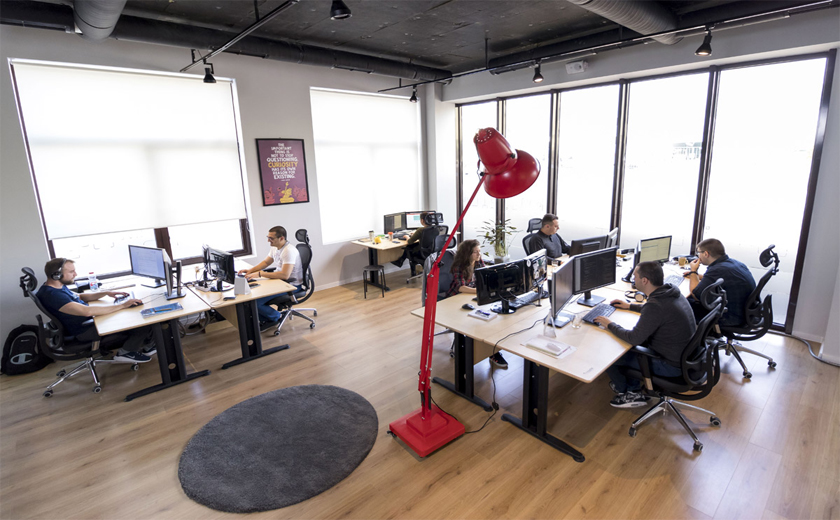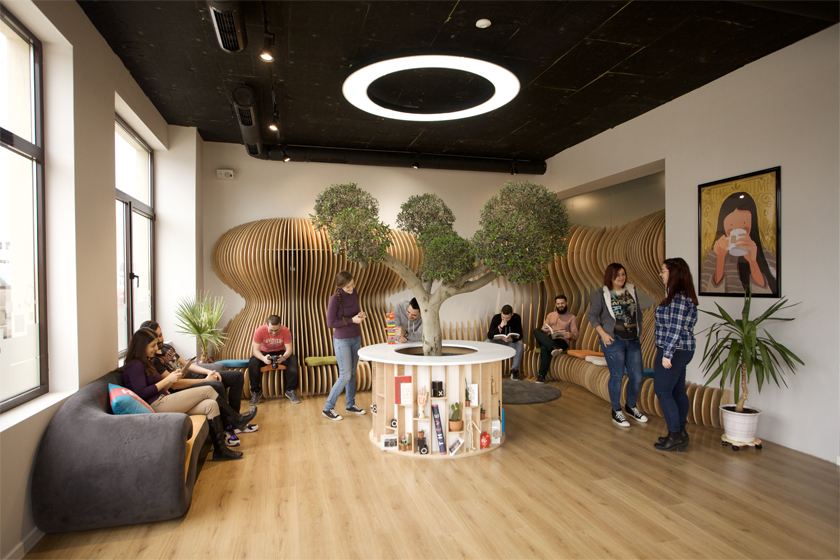 Located in Bulgaria, Europe, we have taken advantage of the opportunities made possible by rapid globalization, creating several international partnerships. We're proud to be working with clients from the USA, Europe and other locations around the globe.
Highly motivated to make a difference through our work, we put a priority on doing our best work while genuinely having fun. We foster a culture of pursuit of excellence and strive for simplicity and functionality.
REQUEST A FREE TEST NOW
LET US WOW YOU!
Provide a few details below, and we'll get back to you within the next 24 hours.