Awesome
Web Development
Services
Unbeatable Quality
Fast Turnarounds
Reasonable Pricing
GET A QUOTE
No Payment Required No Strings Attached 100% Risk-Free
Trusted by 1,000+ businesses and creative agencies worldwide from all shapes and sizes.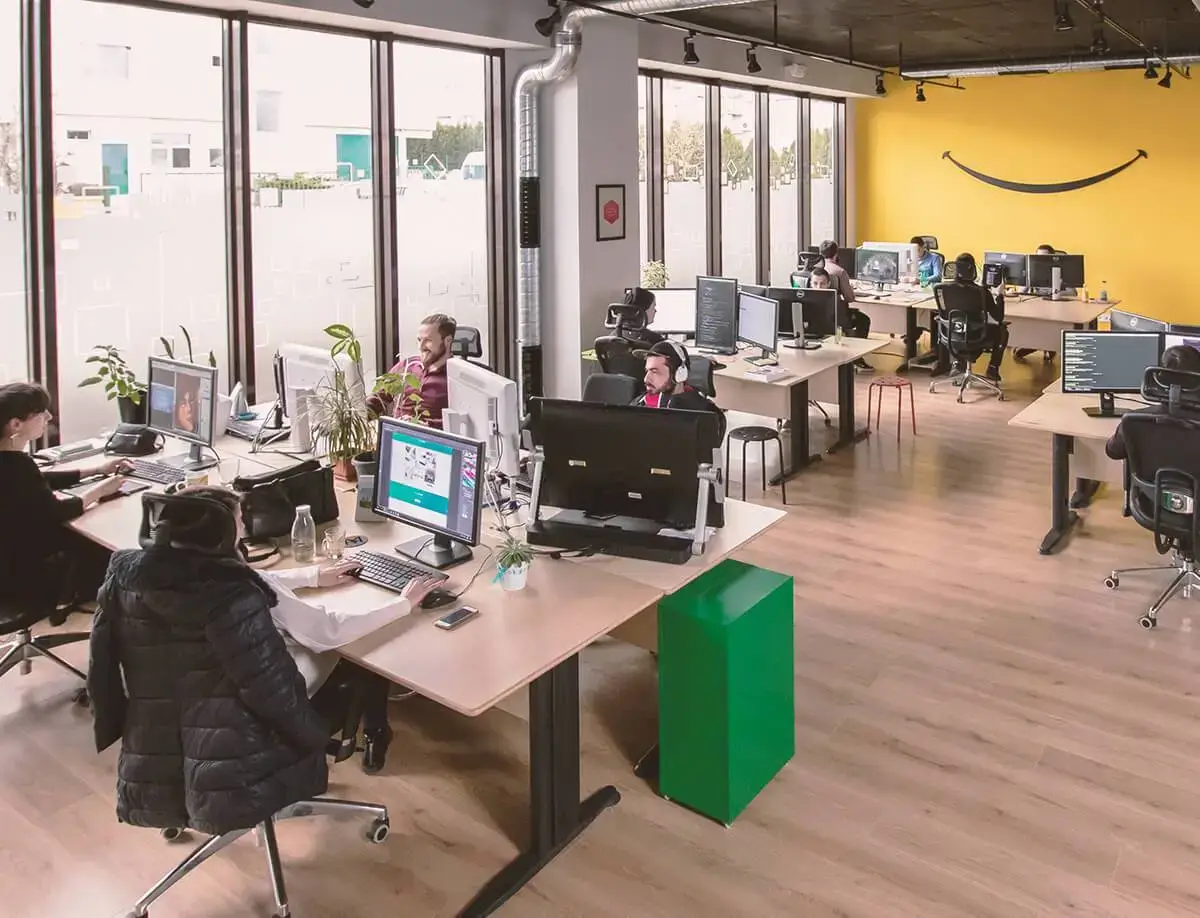 Web development service you can trust.
We strive to provide you with a reliable & easy to use web development service that puts you in control of your project from start to finish. With direct and open communication, outstanding code quality, and great post-delivery support, we'll help you scale your business and achieve your goals.
start a conversation
So, Why Us?
Unbeatable code quality at reasonable cost and delivery terms. A perfect choice for businesses who prioritize semantic code over the lowest possible price.
People are talking
Making our clients happy isn't just about building beautiful websites. It's about building a relationship, earning trust, and growing together.
htmlBurger.com is a trusted and valuable partner that I have worked with on several websites. My specific projects spanned WordPress & WooCommerce and I was extremely happy with the finished product. Their communication is great, pricing fair, and overall quality fantastic. I highly recommend this team.
Josh

Working with the htmlBurger team has been a huge success! They're good people who care deeply about our business!

Evan Shoemaker
Founder + CEO @ WeBuild
Working with htmlBurger is like having a whole team of highly skilled colleagues. A winning team, definitely.

Sam Maldonado
Co-owner @ Wwwanted
My company engaged with htmlBurger on a critical web development project that involved custom Wordpress theming and customized interactive features. We've been very impressed with the quality of work, thorough communications throughout, and support process after we launched the site. The team is knowledgeable and highly responsive.

Dave Onkels

htmlBurger.com is a trusted and valuable partner that I have worked with on several websites. My specific projects spanned WordPress & WooCommerce and I was extremely happy with the finished product. Their communication is great, pricing fair, and overall quality fantastic. I highly recommend this team.
Josh

Htmlburger has been very open to us and all of our crazy ideas. They made it very easy for someone that has no idea how to code, develop a functional & welcoming E-commerce site.

Jon Paul
Executive Chef, apmealprep
htmlBurger offer such a great service for designers who don't like to code.

Roy Sasson
Chief Executive Officer, eSasson Studios
htmlBurger is reasonably priced, quick to respond, and attentive to details. Working with them was easy and stress-free. I highly recommend them to anyone who needs a web developer.
Alex Exum

Risk-Free Pilot Run
We will invest hours in actual coding as part of your first project and deliver quick proof of our capabilities. You can then decide if you want to commission us with the full scope. If you think we are not a match, all good. There are no strings attached, and you will get a full refund. Sounds good?
start a conversation
What We Do
Access a range of services. Save time and resources. Get experts onboard quickly. Agencies and businesses use our web development services to convert their great ideas and designs into functional web products.
White-Label Web Development
A dedicated service that allows agencies to outsource their web development projects and expand their business offerings with a solution fully customizable according to their needs and ready to meet their goals.
CMS Integrations
From static site generators and website builders to advanced CMS solutions, we have experience with platforms that suit every project's requirements: WordPress, HubSpot, Squarespace, Hugo, Webflow, and more.
Front-End Coding
The perfect solution for teams focused on back-end programming looking for experts in writing pixel-perfect and hand-crafted code built according to their specifics. Increase the code quality and speed up the dev process.
Web Apps Development
Fully custom web applications development using a tech stack that meets the project needs. We specialize in building PHP-based applications with React and Vue.
E-commerce Websites
From one-page stores to fully custom eCommerce solutions, we have experience in various platforms like WooCommerce, Shopify, and BigCommerce to develop a store that fits any business specifics.
Many More
Coding email templates, marketing landing pages, alternative CMS integrations, headless implementations, and more. End-to-end web development solutions at your fingertips.
We create high-quality custom websites
There is no too-custom or complex design, nor a too simple or small project. Free up your imagination and resources, and let's build the next award-winning website together.
FAQ
Looking for answers about our web development service? We've compiled a comprehensive list of frequently asked questions to help you navigate. Start exploring today and unleash your business's full web development potential!
What does htmlBurger actually do?
htmlBurger is a web development company specializing in delivering high-quality solutions that puts project owners in full control from start to finish. We collaborate with businesses of any kind and provide them with a reliable & easy to use custom web development service.
Do you work with big or small companies?
We collaborate with web agencies, startups, small & medium businesses, and enterprises. If you are looking for a quality web development service, we are probably just the right fit for you.
Can you guarantee results?
We are a reliable and easy-to-use web development service. We stand behind the work we deliver and provide various guarantees, starting from risk-free trial runs, code quality guarantees, and life-time post-delivery support.
How many people do you have on staff?
We are a team of 150+ experts in web design & development. We are separated into small teams, each specializing in a different area - from HTML/CSS coding, static websites, CMS integrations, and eCommerce solutions. We have highly-profiled experts to help you in every step of the web development process.
How will we communicate?
We can have video meetings on demand, share Slack channels, or send emails. Whatever you prefer. On top of that, we've built our own centralized platform for communication with clients, which we can use for any general needs - sharing files, discussing cases, making payments, downloading invoices, etc.
Can your team work within our project management environment?
Sure, we will be happy to explore your processes and inherit the project management styles, tools, and flows you follow. We will come up with a solution that is adapted to you, suits your needs, and achieves the best results.
How can I pay for your services?
We offer a range of payment options like all major credit cards, PayPal, bank wires, and Wise.
What's the average turnaround time?
The turnaround time for a project may vary depending on its complexity, the scope of work, and urgency. We evaluate every project individually and in detail to provide options adapted to your needs.
Can you help us with the discovery phase and requirement gathering?
Our team understands the importance of the discovery phase and requirement-gathering process in guaranteeing the success of a project. We are committed to working with you every step of the way to ensure that your project is delivered on time, within budget, and meets all your requirements and expectations.
Do I need my own staging server?
We can set up your project on a staging instance on our servers, where you can make your own tests and reviews. We will also be happy to assist you in creating a staging instance on your hosting to guarantee everything operates well in a close-to-production environment.
Do you provide bug fixes?
Yes, that's part of the guarantees we offer for projects executed by us. We provide free bug fixes in the post-delivery period. We will also be happy to take care of any bug fixes on websites that been developed by someone else.
Do you offer maintenance on delivered sites?
Yes. We offer website maintenance and support as an add-on service, no matter if these sites have been developed by our team of experts or someone else. We will conduct a detailed project review and offer you a maintenance plan that suits your needs.
Do you have any partner references I can connect with?
Yes, many satisfied clients and partners who have worked with us would be happy to provide references. We believe that our partners are our best advocates, and we are confident that they will speak highly of the quality of our work and the level of service we provide.
What if I have more questions?
We welcome any questions you might have. Our team is always open to providing support and guidance throughout the whole process. Please, don't hesitate to reach out to us via email, phone, or any other communication channel you prefer. We believe that clear and open communication is essential for the success of any project. That's why we are committed to ensuring that all your questions will be answered in a timely and thorough manner.
Let's Get Started Now!
Ready to bring your project to life? Our team of experts is here to help. Request a quote today to get started or begin a conversation to learn more about our services. We pride ourselves on delivering high-quality work at reasonable cost. Don't wait – let's get started!