Website Pages, Banners, Custom Animations

HTML/CSS Front-End
Development Services
Unbeatable Quality
Fast Turnarounds
Reasonable Pricing
GET A QUOTE
No Payment Required No Strings Attached 100% Risk-Free
Your tech-savy managers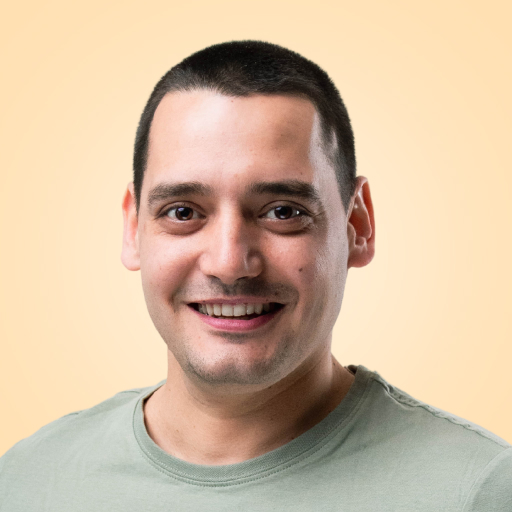 Nick
Manager Front-End Projects
8+

Years at htmlBurger

5+

Years as Manager

4,400+

Projects Completed
A few words about Nick
After starting as a front-end developer way back in 2012, Nick impressed everyone with his perfectionism and desire to meet and beat deadlines. He has taken this same approach to his management role, making him very popular with his clients.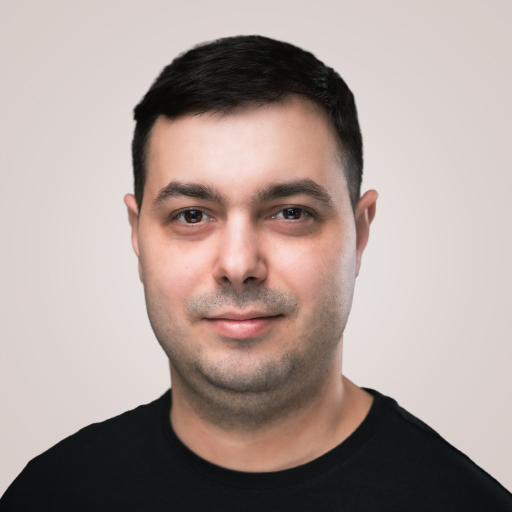 Nate
Manager Front-End Projects
7+

Years at htmlBurger

4+

Years as Manager

2,700+

Projects Completed
A few words about Nate
Nate was a lead developer before moving on to the management side. Now he's not only a manager, running his team like clockwork but he is also a core member of our web development standards team and actively involved in the training of new developers.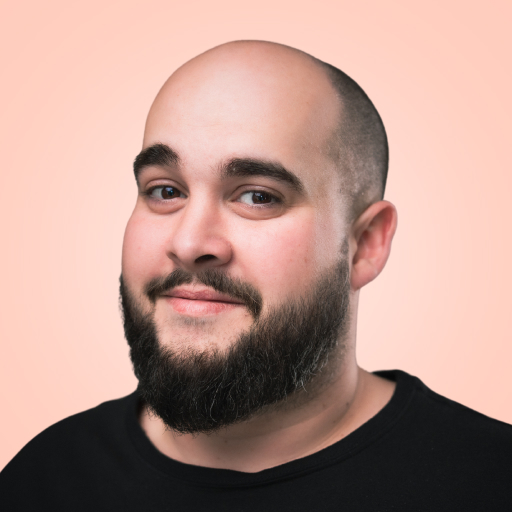 Simeon
Manager Front-End Projects
13+

Years at htmlBurger

8+

Years as Manager

7,400+

Projects Completed
A few words about Simeon
Being one of the companies first ever employees back in the day, Simeon has been through a lot with us. If you haven't met him yet, there's a high chance you will in the future. Bright and energetic, Simeon's client-centered approach helps build long-term partnerships.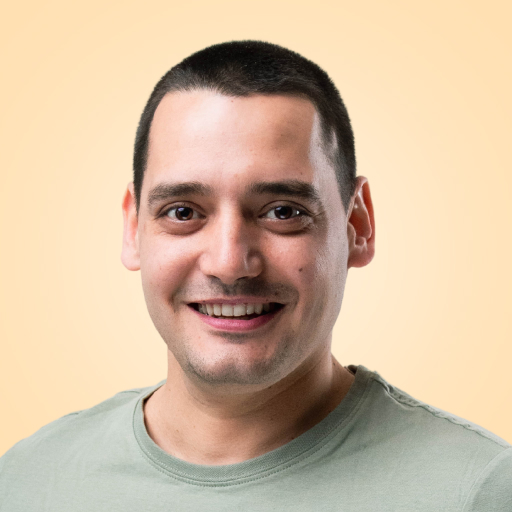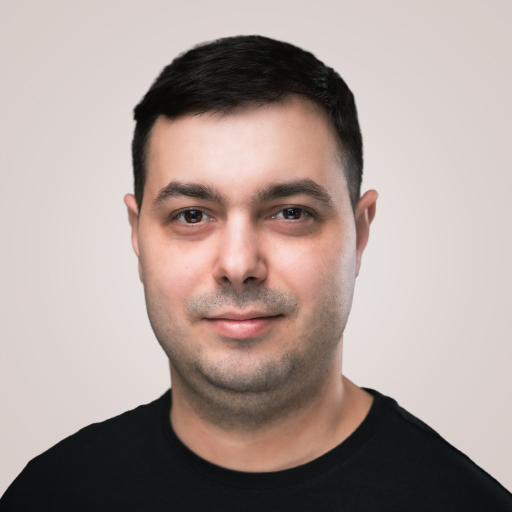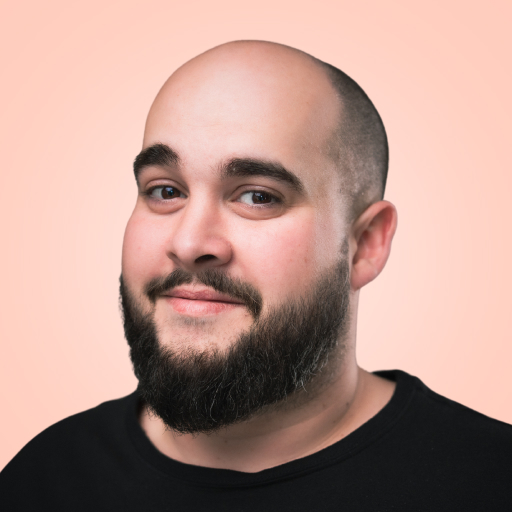 Why htmlBurger? Because we care.
Here are just some of the benefits you get by choosing us as your partner.
Never-Ending Support

Reliability is of utmost importance to us. We stand behind you and the work we deliver. If any bugs emerge in the future, just get in touch with us to get them fixed.

Tech Savvy Project Managers

Your own dedicated manager that also has experience in development and perfectly understands the specifications of any front-end conversion.

5-Star Professional Developers

With 150+ highly experienced developers in different fields, we always have the right person/team to handle your project, no matter its size or complexity.

Smooooth Workflow

We know the ins and outs of front-end development. As a result, we've developed an efficient and smooth workflow that saves you time.

Pilot Project Test

Evaluate our work via a pilot run and see if we are a match. Get an idea of the code quality, communication, and everything that is essential to you.

Quality Standards

Developing our own coding standards and an additional 3-step QA process, helps us always deliver the same high-quality code to you over and over again.
Why htmlBurger? Because we care.
Here are just some of the benefits you get by choosing us as your partner.
Lifetime Support

Reliability is of utmost importance to us. If any bugs emerge in the future, even months or years later, just get in touch to get them fixed.

Dedicated Expert Manager

You have your own dedicated manager with a development background. He will advise you and assist you to make sure you deliver great results to your clients.

Responsive by Default

Optimization for tablets and mobile devices is nowadays our default. No designs? That's fine. Our developers will handle it. It's part of the deal.

Simple Animations

Things like simple carousels, tabs, accordions, sliders, lightboxes, popups, tooltips, and burger menus are on us. You don't even have to say it, we will add them.

CSS Framework Usage

Bootstrap, Foundation, Bulma, Materialize, Skeleton. Just let us know which framework you need and we will use it. It doesn't cost extra.

Retina Displays Optimization

As long as your designs use @2x sized images or SVG graphics, consider retina optimization done. You don't even need to ask for it. And yes, it's free.

Commented Markup

It's worth mentioning you don't have to ever again pay extra for commented markup. Get HTML and CSS so well commented, even a child can understand.

Easy to Integrate With Any CMS

Fully commented, handwritten and well structured code. We follow the best practices to make our code easily integratable with any CMS.

Own Coding Standards

We've developed our own internal coding standards which guarantee the same naming convention and HTML/CSS structure on every project.

Modern Browsers Compatibility

Pages we code look great on all modern browsers and devices. We rarely use simulators. We test our projects on real browsers and devices in our lab.

SASS/LESS/PostCSS

Using CSS preprocessors is part of our coding standards. We use them for all our projects. Just let us know which one is your favorite and we'll use it.

Front-End Task Runner

Say Hi to Jarvis - our intelligent, fast, and reliable front-end task runner. It never lets us down and can alsoo help with page-speed and SEO optimizations.
Even More Features
We constantly strive to go beyond your expectations. Here is what more we can do for you and your clients.
Custom Animations
We can handle all your requests: from simple transition on hover to super complex parallax and movie-like animations.
Custom JavaScript Functionality
Complex form validations, API integrations, charts, Complicated tables. Whatever JavaScript functionality you need we can handle it.
Final Touches
We love to give more than requested. This is why sometimes you might see in your project, that cool effect you recently saw for inspiration.
Selected Samples
Ampera Form - Responsive Project
Sleek project with 10+ pages, based on HTML5 and CSS3, optimized for mobile, including Parallax effects, custom animations and custom JavaScript.
10+ pages
HTML5 / CSS3
Responsive
Custom Parallax
Custom Animations
Custom JavaScript
Burst - Responsive Project
HTML 5 / CSS 3 project with more than 30 pages. Perfect combo of responsive design, custom Paralax, animations and JavaScript.
30+ pages
HTML5 / CSS3
Responsive
Custom Paralax
Custom Animations
Custom JavaScript
Box APP - Responsive Project
A single page, responsive project with custom Paralax, animations, counters and JavaScript. Of course, everything in the good hands of HTML5 and CSS3.
Single Page
HTML5 / CSS3
Responsive
Custom Paralax
Custom Animations
Custom JavaScript
Counters
Complicated inside, simplified for you.
We know that transparency is a key factor for your confidence.
Here is how the whole process goes.
1. Clear up the expectations
After submitting your design files and project specs to your dedicated manager, he will work with you on clearing up all the details (functionality, the scope of work, delivery plan, etc.) to make sure we're on the same page. He will assist you with all your front-end projects, so at some point, he will know your needs pretty well. That's the foundation of a great partnership that delivers amazing results every time.
2. Development & Testing
Let's proceed with the development itself. The manager assigns your project to a developer/s who strictly abides by the instructions. Upon coding completion, the developer transfers the project to a quality assurance specialist who carefully checks it for bugs, glitches, or misinterpretation of your instructions. The QA makes sure everything follows our coding standards and works with the developer on making sure everything is ready.
3. Delivery
Once the quality assurance specialist has given us the green light that the project is DONE DONE, we provide you with a preview. This is the time to tell us if anything needs to be altered/fixed. Once you are completely happy with the way your web app has turned out, then great! We can move on to the next one, but you also get our life-time support in case anything goes wrong in the future.
Wondering What You Will Get?
We have prepared a sample archive for you. Feel free to download it and have a sneak peek.
Hand coded, pixel-perfect HTML/CSS from your design files
jQuery animations – sliders, tooltips & more
Semantic code (think SEO)
Tested and compatible with all modern browsers
Custom fonts included
W3C validated code
Download Sample Archive
Have a Question? The Answer is Yes!
These are the questions we get from you the most.
Will you sign a NDA (non-disclosure agreement)?

Yes

Do you offer unlimited revisions?

Yes

Do you offer rush delivery?

Yes

Do you accept Ai, Adobe XD, PNG, Indd, Sketch, JPG, EPS design files?

Yes

Will you add rollovers/hovers at no additional charge?

Yes

Will you add basic JavaScript at no additional charge?

Yes

Will you use Bootstrap for my project at no additional charge?

Yes

Will you build my project with SASS/Less at no additional charge?

Yes

Do you use a version control system for maintaining your projects?

Yes

Can you upload the files on my server once you are done?

Yes
Not Just Clients. Partners & Friends.
Working with the htmlBurger team has been a huge success! They're good people who care deeply about our business!
Working with htmlBurger has been a great experience for us! htmlBurger has enabled us to move quickly and expand our portfolio.
Our business relies on fast and reliable talent and support. htmlBurger gives us that and much more, while freeing us to do what we do best: great digital design.
Working with htmlBurger is like having a whole team of highly skilled colleagues. A winning team, definitely.
Htmlburger has been very open to us and all of our crazy ideas. They made it very easy for someone that has no idea how to code, develop a functional & welcoming E-commerce site.
Having worked with the HTMLBurger team previously, we were confident that Nate and the team would be able to ensure they used best-practice coding standards and the results speak for themselves.
We've consistently received the best support, account management, and expert insight you would hope to have from a great web partner.
htmlBurger team goes beyond our expectations by suggesting or implementing things in ways we didn't realize were even possible.
Great team to work with! Always on time, always pixel perfect, always awesome.
Start Your Project. It's Risk-Free.
Let's make it happen! With our risk-free approach, you can rest assured that your project is in good hands. Submit your inquiry today and receive a prompt response from our team.