Landing Pages, Websites, Blogs, Emails.

HubSpot Platform
Development Services
All great marketing teams need a flexible platform that meets their demands and a reliable development partner to build what they want. With the power of HubSpot and htmlBurger's experience, you now have all required to implement your marketing strategies. Custom landing pages, websites with CMS Hub, dynamic blogs, promotional emails or newsletters - we got you covered.
Quick & Reliable Team
HubSpot-Certfied Experts
Your tech-savy managers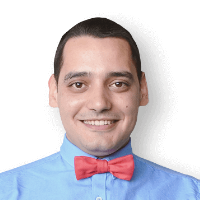 Nick
HubSpot Project Manager
8+

Years at htmlBurger

5+

Years as Manager

4,400+

Projects Completed
A few words about Nick
After starting as a front-end developer way back in 2012, Nick impressed everyone with his perfectionism and desire to meet and beat deadlines. He has taken this same approach to his management role, making him very popular with his clients.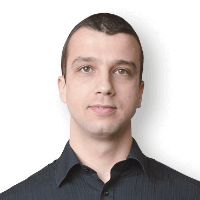 Scott
HubSpot Project Manager
11+

Years at htmlBurger

9+

Years as Manager

3,600+

Projects Completed
A few words about Scott
Scott is one of the most experienced managers in the company, and he knows the ins and outs of HubSpot CMS. If it can be built with HubSpot his team of experts can do it. Problem solvers and clear thinkers kept on track by strong leadership.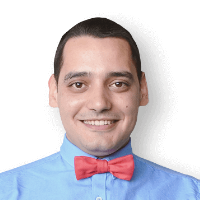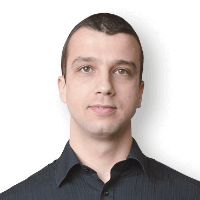 Certified HubSpot Solutions Partner
HubSpot CMS for Developers

HubSpot Inbound

HubSpot CMS For Marketers
HubSpot Development Services
А full range of HubSpot development services for all your marketing needs. Websites, landing pages, blogs, emails.
HubSpot CMS Websites

The content management system you need to create and personalize website pages efficiently. We build custom marketing websites on HubSpot's CMS Hub in a modular fashion, with reusable components and well-thought architecture.

HubSpot-Driven Landing Pages

When templated landing pages no longer work well for the specific marketing purposes, it's time to go to the next level. We will help you create tailored landing pages with full CMS capabilities that align with the company brand.

HubSpot Blogs & Knowledgebases

Blogs & knowledgebases are one of the most efficient ways to drive traffic. With a bit of help from our HubSpot professionals at htmlBurger®, you can start a blog or a knowledgebase in no time and with the right tools to provide personalized experiences for users.

Marketing Emails & Newsletters

Turn emails into the best sale machines with the assistance of our development team. We will help you create custom email templates on HubSpot that you can personalize, optimize, and share with your team.

HubSpot Websites Support & Maintenance

Every now and then websites need some maintenance. Our professional team of HubSpot experts is ready to help you with any updates needed - optimization of the performance, design improvements, etc.

Legacy CMS Websites to HubSpot CMS

Standard legacy CMS solutions may not always serve well to achieve marketing goals. With our migration service, you get an easy and effortless transition to HubSpot CMS Hub in no time.
Why htmlBurger? Because we care.
Here are just some of the reasons why to choose us as your partner.
Tech Savvy Project Managers

Your own dedicated manager, an expert in HubSpot implementations, ready to help you find the best solution to meet your goals.

5-Star Developers

With 100+ highly experienced developers in different fields, we always have the right person/team to handle your HubSpot project, no matter its size or complexity.

Quick Pilot Run

Evaluate our work with a pilot run. Get quick results, inspect the code quality, communication, and everything essential to you. See if we are a match.

Variety of Engagement Models

Looking for a long-term solution, seeing quick results, or staying within a budget? We will work together on finding the right engagement model that fits you well.

Easy Vendor Onboarding Process

NDAs, SLAs, W9, vendor approvals. We have everything your company requires from new vendors, so you get started with htmlBurger right away.

6,000+ Completed Projects

We are proud to be behind more than 6,000 websites since 2007. We are now successfully releasing almost 3 websites each day of the year.
Selected Samples
LookBack - HubSpot CMS Website
Lookback is a user-research and discovery tool with Fortune 100 customers, that turns research skeptics into research champions. They came to us looking for a skilled Hubspot CMS developer to assist their team with a new marketing site for Lookback.com
Custom Figma Design Conversion
HTML/CSS Coding
Simple & Advanced Animations
HubSpot CMS Integration
Background Video Players
Custom Pricing Calculations
Resources Section
Blogs With Custom Features
Nibble - HubSpot CMS Website
Nibble is the award-winning chatbot for eCommerce that lets customers make an offer on the product page for instant results. Jamie and his team at Nibble are an old client of htmlBurger, so they knew what to expect from us. This time before we got started, we had to figure out whether they should select WordPress or HubSpot. After discussing their needs further, we concluded that HubSpot is what will serve them better.
HTML/CSS Coding
Custom Design Implementation
HubSpot CMS Integration
Simple & Advanced Animations
Resources With Different Blogs
Protected Case Studies
Pilotly - Hubspot CMS Website
Pilotly is a platform that brings powerful research to content creators. It's a complete suite of tools to make complex creative research simple, getting you the audience insights you need rapidly. With clients like Fox, NBC, and Sony, it looks like Pilotly has found the right recipe.
Custom design
HTML/CSS conversion
Hubspot CMS integration
Complete template setup
Custom hovers and transitions
Custom animations
Content transfer
Custom video player integration
Have a Question?
These are the questions we get from you the most.
Can't find what you're looking for? No worries. Get in touch with us.
How to get started with htmlBurger?
The easiest ways to get started is either by submitting your inquiry for a review or schedule a call for a consultation with our experts. If you already have detailed project specifications prepared, this will help us speed up the process, but it's not necessary. During our discovery sessions, we can define goals, strategy, architecture, technology stack, and full scope of work.
Our company requires some paperwork signed.
Sure, that's fine. Please let us know your needs and provide any documentation that needs to be signed. We will review them with our internal legal team and get back to you. If you don't have the documents, just let us know, and we will help you. We have our own versions for most of the paperwork needed.
What channels do we use for communication?
We can have regular video meetings on demand / per schedule, share Slack channels, or have email conversations. Whatever you prefer. On top of that, we've built our own centralized platform for communication with clients, which we can use for any general needs - sharing files, discussing cases, making payments, downloading invoices, etc.
How do you price HubSpot projects?
For most of the HubSpot development services we provide, we work on a project basis. This means that once we clear up all details about the assistance you need, we will get back to you with a fixed-cost estimate. This gives you more control over budgets and guarantees the costs.
What's the turnaround time for a HubSpot project?
The turnaround time for a project depends on the scope of work and the services provided. We also offer different plans you can choose between. You can go with something balanced or prioritize the turnaround time or budget. You decide what best works for you.
I have an aggressive deadline. Can you help ASAP?
We know what it is to have a project for yesterday, and we will do our best to help. If you have an urgent request, please let us know when your deadline is and try to provide as much information as possible - project brief, design files, and specifications. Any time we save in discussions, we will dedicate it to the development.
How do we keep track of the project's progress and provide feedback?
Our HubSpot experts at htmlBurger use various tools to make sure you are always well aware of where we are. We have experience with Trello, Asana, Notion, ClickUp, Monday.com, and others. If you have tools your company uses, just let us know, and we will see if we can inherit your working process.
Do you provide aftersale support?
Yes, you can come back to us even years after the project is released and the work is done. Our team will be happy to help you with any updates needed.
Do you provide maintanace services?
Yes, for any HubSpot project we build, we can provide you with maintenance options as a separate service. We will prepare a custom plan that is tailored to your needs and according to the project specifics.
Not Just Clients. Partners & Friends.
Working with the htmlBurger team has been a huge success! They're good people who care deeply about our business!
Working with htmlBurger has been a great experience for us! htmlBurger has enabled us to move quickly and expand our portfolio.
Our business relies on fast and reliable talent and support. htmlBurger gives us that and much more, while freeing us to do what we do best: great digital design.
Working with htmlBurger is like having a whole team of highly skilled colleagues. A winning team, definitely.
Htmlburger has been very open to us and all of our crazy ideas. They made it very easy for someone that has no idea how to code, develop a functional & welcoming E-commerce site.
Having worked with the HTMLBurger team previously, we were confident that Nate and the team would be able to ensure they used best-practice coding standards and the results speak for themselves.
We've consistently received the best support, account management, and expert insight you would hope to have from a great web partner.
htmlBurger team goes beyond our expectations by suggesting or implementing things in ways we didn't realize were even possible.
Great team to work with! Always on time, always pixel perfect, always awesome.