Bespoke eCommerce, Plugins, Custom Functionality

WooCommerce
Development Services
We offer highly customizable, easy-to-manage, and extendable WooCommerce solutions at a reasonable price. Since 2007, our in-house team of 100+ professional developers, have helped thousands of agencies and businesses, build over 6000 WordPress websites. Let's partner with you!
Free Estimate
Pilot Test
100% Risk-Free
Your tech-savy managers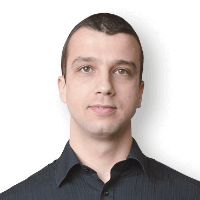 Scott
WordPress Project Manager
11+

Years at htmlBurger

9+

Years as Manager

3,600+

Projects Completed
A few words about Scott
Scott is one of the most experienced managers with the company, and his team of 10 strong WordPress experts aren't far behind. If it can be built with WordPress they can do it. Problem solvers and clear thinkers kept on track by strong leadership.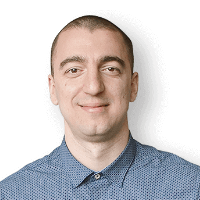 Allen
WordPress Project Manager
9+

Years at htmlBurger

7+

Years as Manager

1,800+

Projects Completed
A few words about Allen
Allen has flown up through our ranks to a top position in no time at all, due to his obvious leadership skills and technical talent. Hard-working, determined and flexible are the words that spring to mind. A reliable problem solver who will never let you down.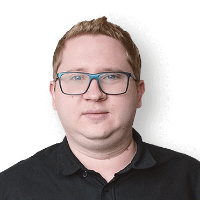 Tony
WordPress Project Manager
6+

Years at htmlBurger

4+

Years as Manager

600+

Projects Completed
A few words about Tony
Combining a lengthy background as a developer with a positive can-do attitude has helped Tony become one of our most popular managers. Tony has assembled a fine team, mirroring his own style and always willing to push themselves to the limits.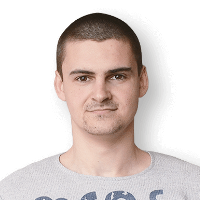 Peter
WordPress Project Manager
6+

Years at htmlBurger

2+

Years as Manager

320+

Projects Completed
A few words about Peter
Peter has youth on his side, but don't be fooled. Below the youthful demeanor, there's a wealth of on-the-job experience and years of learning. Peter and his team love to keep up-to-date with the latest technology and techniques always looking for cutting edge solutions.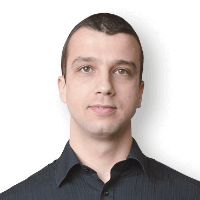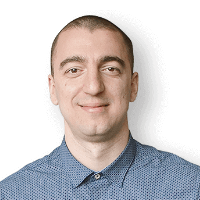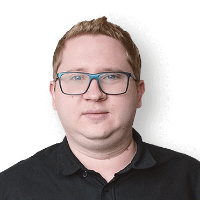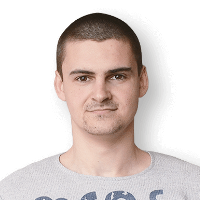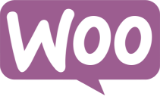 Why WooCommerce Development by htmlBurger?
Here are just some of the reasons why choose us as your partners.
5-Star WooCommerce Developers

With 100+ highly experienced developers in different fields, we always have the right person/team to handle your WooCommerce project, no matter its size or complexity.

Pilot Project Test

Evaluate our work via a pilot run and see if we are a match. Get an idea of the code quality, communication, and everything that is essential to you.

Always Available

You don't need to deal with sick leave, holidays, unavailability. We will take care of that and find a developer or a team that is ready to start working on your project right away.

Managers Who Know WooCommerce

For all your development needs, we will assign you a dedicated WordPress manager, that will keep the developers management process smooth and on track.

Support & Maintenance

If anything stops working properly on the WooCommerce store, contact us. We will be happy to fix it for you, even if it's years after the project completion.

6,000+ Completed Projects

We are proud to be behind more than 6,000 websites since 2007. We are now successfully releasing almost 3 websites each day of the year.
Not Just Clients. Partners & Friends.
Working with the htmlBurger team has been a huge success! They're good people who care deeply about our business!
Working with htmlBurger has been a great experience for us! htmlBurger has enabled us to move quickly and expand our portfolio.
Our business relies on fast and reliable talent and support. htmlBurger gives us that and much more, while freeing us to do what we do best: great digital design.
Working with htmlBurger is like having a whole team of highly skilled colleagues. A winning team, definitely.
Htmlburger has been very open to us and all of our crazy ideas. They made it very easy for someone that has no idea how to code, develop a functional & welcoming E-commerce site.
Having worked with the HTMLBurger team previously, we were confident that Nate and the team would be able to ensure they used best-practice coding standards and the results speak for themselves.
We've consistently received the best support, account management, and expert insight you would hope to have from a great web partner.
htmlBurger team goes beyond our expectations by suggesting or implementing things in ways we didn't realize were even possible.
Great team to work with! Always on time, always pixel perfect, always awesome.
We Keep The Bar High
Let's bring some more value to the table. Here's what you can take for granted from our WooCommerce development service.
No Unnecessary Plugins

We don't use plugins for every small simple task. We build bespoke functionality and only use plugins when it's really necessary - Yoast, Product Add-Ons, MailChimp, etc.

Server Installation

Count on us to install the WooCommerce store on a staging or live server of your preference. No additional costs involved. We've got you covered!

Responsive by Default

Optimization for tablets and mobile devices comes by default. No responsive designs? That's okay. We will handle it.

Intuitive Admin Panels

Creating simple admin panel is not a simple task. We develop easy-to-use admin panels, so the end user is not overwhelmed by tons of confusing options.

Bespoke Theme Development

We build custom themes without using premade templates. Everything is crafted based on your specifics and includes only what you need. No unnecessary extras.

Our Own Staging Servers

We will first setup the store on our staging servers, so you can test, add your own content and make sure everything is perfect before going live.

SASS/LESS/PostCSS

Using CSS preprocessors is part of our coding standards. We use them for all our projects. Just let us know which one is your favorite and we'll use it.

Fast Loading Optimization

We use tools to measure and optimize all aspects of WooCommerce: pages size, load time, render time. We take care of everything: from sprites to server tuning.

Custom Fields

We will use any custom fields library you prefer - ACF, CFS, or Carbon Fields - our most advanced WordPress custom fields library developed by our team.

Reliable eCommerce

WooCommerce is a strong and reliable WordPress eCommerce plugin developed by using the best of the best WordPress practices, which we also follow strictly.

Easily Handled Upgrades

WooCommerce along with all its extensions can be easily upgraded on-the-go, so the store can always stay on the top of its game and we will assist with every update you need done.

Payment Gateway Variety

The WooCommerce plugin is built to accept all kinds of payment gateways, and so we. Just let us know how you want to process payments and we will take care of it.
WordPress WooCommerce Services
Here is a list of WooCommerce services we've designed for you.
Design to WooCommerce

Send your design mock-ups and we will convert them to a fully functional and responsive WooCommerce store with a custom theme.

WordPress eCommerce

With its advance capabilities WordPress is a prefered platform for eCommerce. Let's help you build a new eCommerce website or update an existing one.

Custom WordPress Plugins

We've compiled a team of seasoned developers that can build nearly everything you can imagine on the WordPress platform.

WooCommerce Speed Optimization

Have a sluggish WooCommerce site? Let us have a look and we'll find the bottlenecks, and then propose a plan for the optimization.

Security Hardening

Due to the popularity of WordPress, sites built on it are often a target of hacker attacks. We'll make sure that the site follows the best security practices so it's safe.

Migration to WooCommerce

We take the existing site code and make it WordPress CMS driven. We will take care of the content migration and map old URLs to the new ones.

Content & Products Transfer

Transferring content and products is tedious and error-prone work. We've developed tools for automating the process and checklists for verification of the results.

Plugins Installation and Customization

Do you need a feature added to a free or premium plugin (e.g. Gravity Forms)? Or possibly need a bug fixed? We can take care of that.

WooCommerce Maintenance

We are part of your team and we'll never leave you on your own. If you have issues or questions - just let us know. We'll be glad to help you ASAP.
3 Simple Steps to Success
Here is how the actual process of WooCommerce development happens with us.
1. Clearing Up Expectations
The first step after you submit your request is for us to assign you a dedicated manager that will be the best fit for you. They will then take care of everything else - review the design files and project specs, make sure we are on the same page, and clear up your expectations from us.
2. Development & Testing
After we agree on everything, it's time for us to assign you the perfect developer/team for your project. Your manager keeps an eye on the progress, provides feedback to the devs, and gives you regular updates. After the coding phase is done, a QA also checks it for the 3rd time.
3. Delivery & Champagne
When the green light is given from the QA, we will send you previews to see for yourself. This is the time to tell us if anything needs to be altered. Once you are completely happy with the result, it's time for the champagne! Let's celebrate the success of the project.
4. Ongoing Support
We know that after we've completed the development, your work is just starting and we're here to help. We will do the installation on the live server, and provide assistance when you need new features, some corrections, maintenance, security checks, etc. You name it, we will do it.
We Take Care About Server Installation
Count on us to install your WooCommerce website on a server. No additional costs, we've got you covered for free!
Need the new WooCommerce store installed on a server, so you can start using its full functionality right away? Sure! We'll gladly take care of this process and we'll do it for free. We'll also make sure everything works properly, so you can fully enjoy all the possibilities this user-friendly CMS provides you with. No additional cost. No worries. Be our guest.
Have a Question? The Answer is Yes!
These are the questions we get from you the most
Will you sign a NDA (non-disclosure agreement)?

Yes

Do you offer unlimited revisions?

Yes

Do you offer rush delivery?

Yes

Do you accept Sketch, Figma, Adobe XD, PSD, Indd, PDF design files?

Yes

Do you use a version control system for maintaining your projects?

Yes

Can you install the site on my server once you are done?

Yes

Can you just clean up my code or make some fixes?

Yes

Will my WooCommerce store load fast?

Yes

Will you add essential WordPress plugins at no additional charge?

Yes