Our Work
Mayku
Custom Shopify Theme Development & Ongoing Updates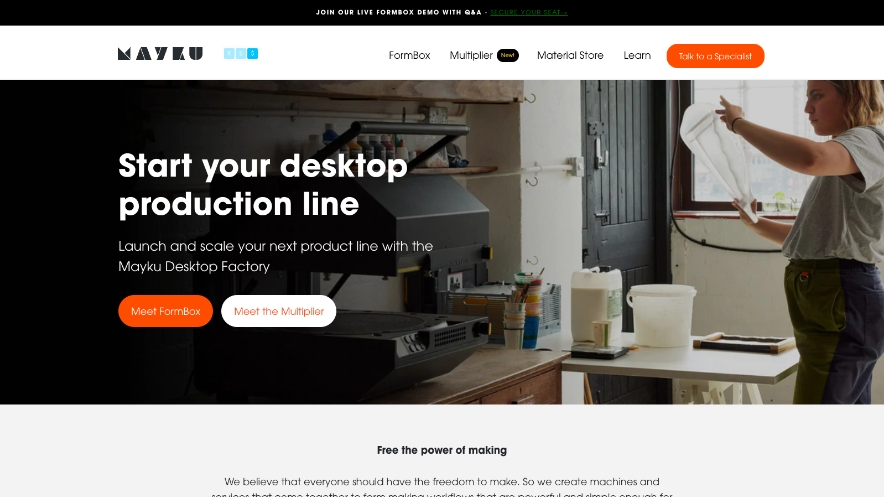 CSS Animations
Custom JavaScript Functionality
Custom Shopify Theme Development
Webflow to Shopify Migration
Custom Filtrations Functionality
Multi-Currency Setup
Shopify-Driven Blog Section
Landing Pages Development
Ongoing Updates
Signup Forms
Project Scope
One of our partner agencies recommended us to Alex - the founder of Mayku. Initially we started working together on building static HTML/CSS pages for their platform. Later they decided to commission us with their next project - the migration of their Webflow store to Shopify.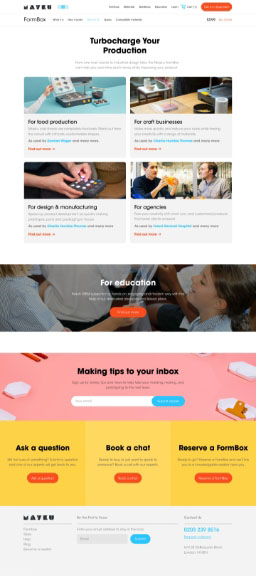 Mobile Responsive
The mobile experience had to be intuitive without compromising the content visibility. They provided us with pixel-perfect mobile views, which we followed precisely.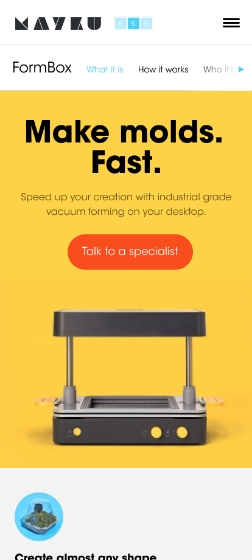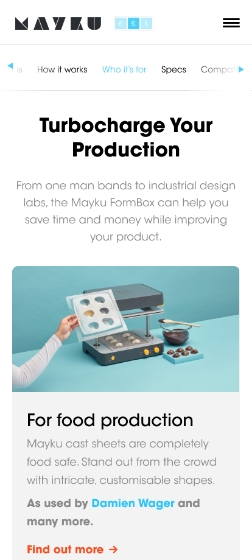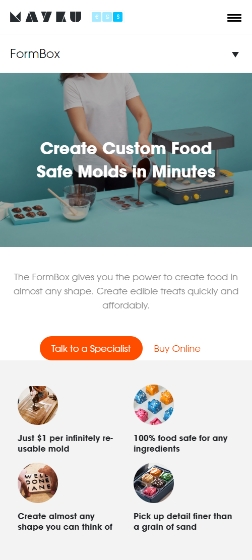 Final Result
Together with Alex and our partner agency, we built one amazing website, which is much more than a standard eCommerce store. It's a full experience that educates, engages, entertains, and inspires. Our whole team is really happy that we have the chance to work with such great people. Thank You!
Custom Shopify Integration
Addons & Animations Implementation
Ongoing Updates
Check It Out Live