Our Work
Untold
Custom Shopify Theme Development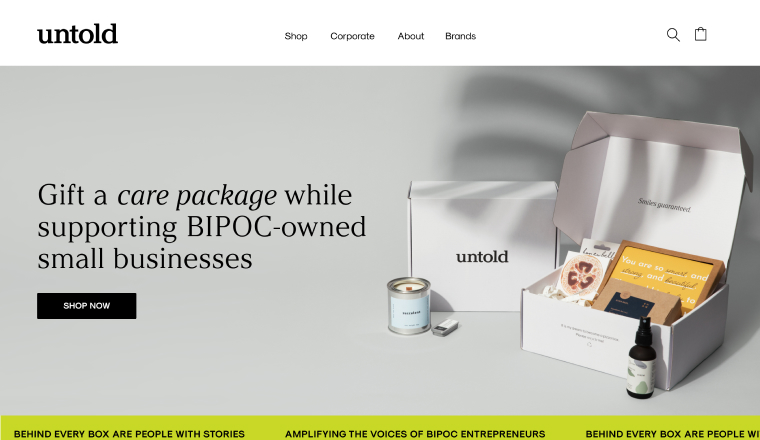 Fully Responsive Website
BEM Methodology Inheritance
Modern Browsers Support
SASS CSS on Components
Custom Shopify Theme Development
HTML/CSS Conversion
JavaScript Animations
Shopify Newsletter Functionality
Project Scope
We've been contacted to develop the new Shopify website for untoldstore.co, which promotes BIPOC-owned small businesses to work toward a more socially inclusive economy. We got the Invision designs and after a few short emails with the client, we started the development work. At first, it looked like a standard Shopify project, but the beautiful designs made the work on it so much more exciting.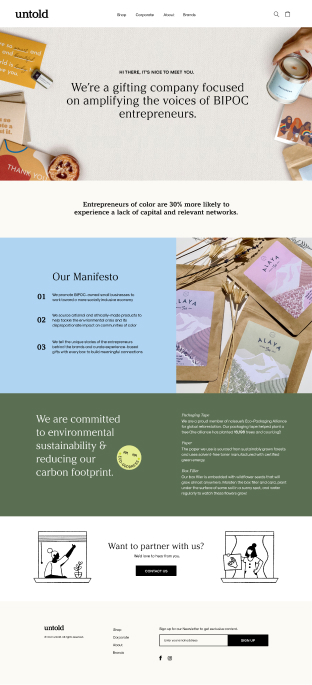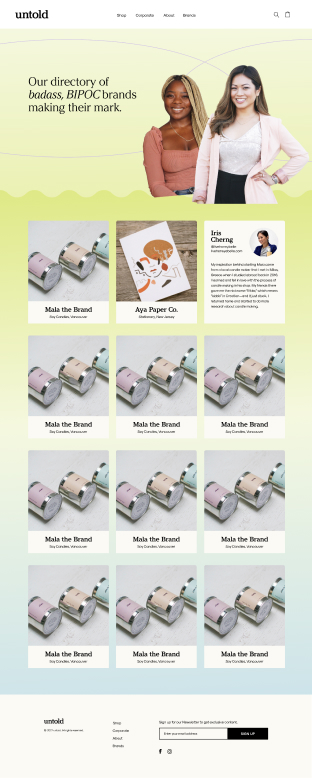 Mobile Experience
The mobile experience was key to the development of untoldstore.co so we did our best to optimize the desktop designs for mobile devices. The website layout was optimized following the best industry practices and the result speaks for itself.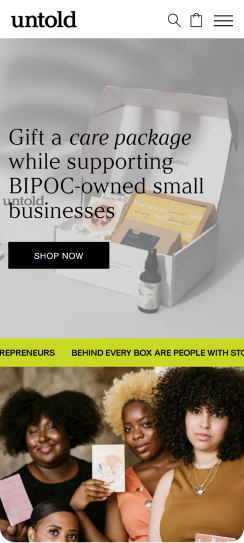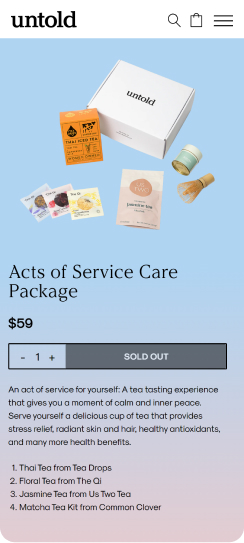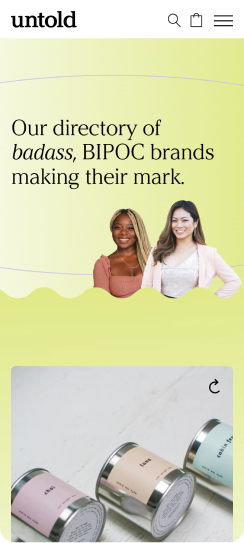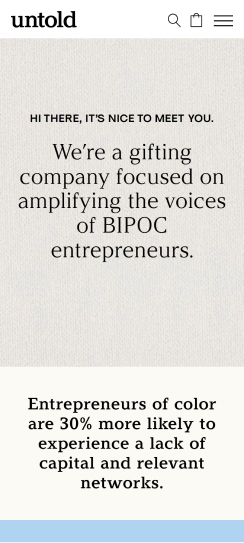 Final Result
The redesigning of untoldstore.co went as planned and we were all very happy with the final result. The layout of the website is light and fresh and the presentation of the products is non-intrusive. We had a great time working with Joleen.
Custom Shopify Integration
Well-Written Code
Optimized User Exeprience
Check It Out Live