Our Work
Hyper House Sweets
Custom WordPress Theme Development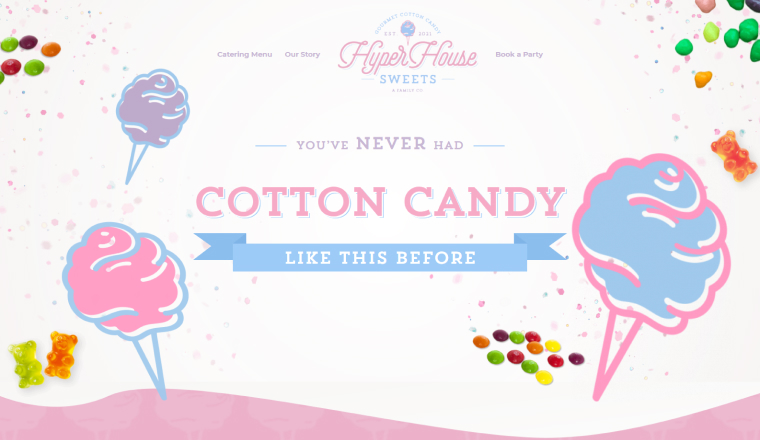 HTML/CSS Conversion
Fully Responsive Website
Modern Browsers Support
Retina Displays Optimization
BEM Methodology Inheritance
JavaScript / CSS Animations
WordPress integration
Advanced Custom Fields (ACF)
Gravity Forms Plugin Setup
Production Website Setup
Project Scope
Ms. Tanya Robertson contacted us because she wanted to update the looks of her old website for HyperHouse Sweets. She had the new web design ready with her and she needed us to code the new pages and integrate them with WordPress. The new designs looked amazing and they suited perfectly the family's sweets shop.




Mobile Responsive
Tanya wanted us to make sure that her new website will perform flawlessly on any mobile device. So, we used our best judgment and the latest web development practices and converted the desktop designs into a website that is optimized to be functional and aesthetically pleasing on mobile devices of any size.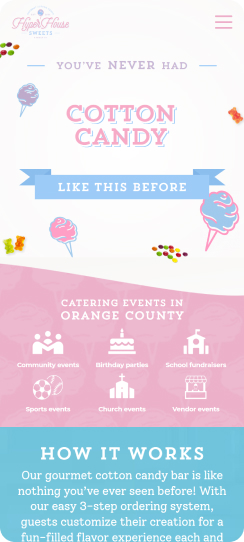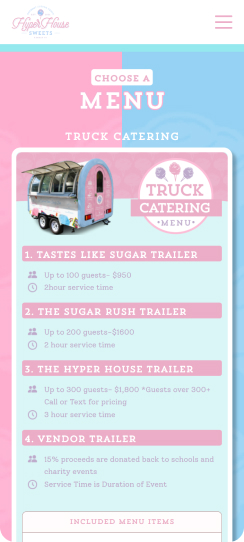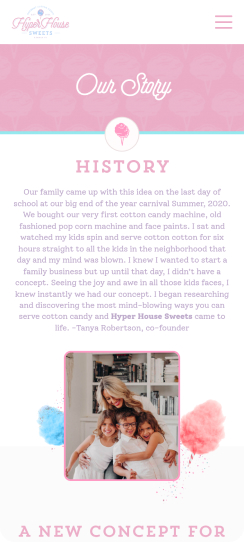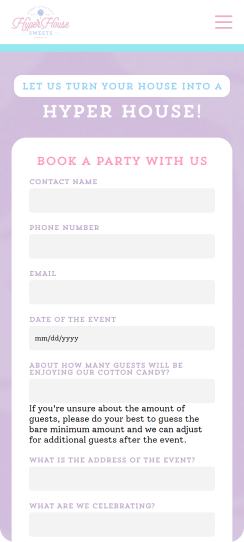 Final Result
Sweet as cotton candy the HyperHouse Sweets WordPress website is funny, charming, and colorful. The layout is easy on the eye and you get immersed into the world of cotton candy straight away, jumping from sugar sticks to various flavors to toppings.
Tailored WordPress CMS Build
JavaScript / CSS Animations
Well-Written Code
Check It Out Live