Our Work
Kasra Design
Website Development With Custom WordPress Theme Integration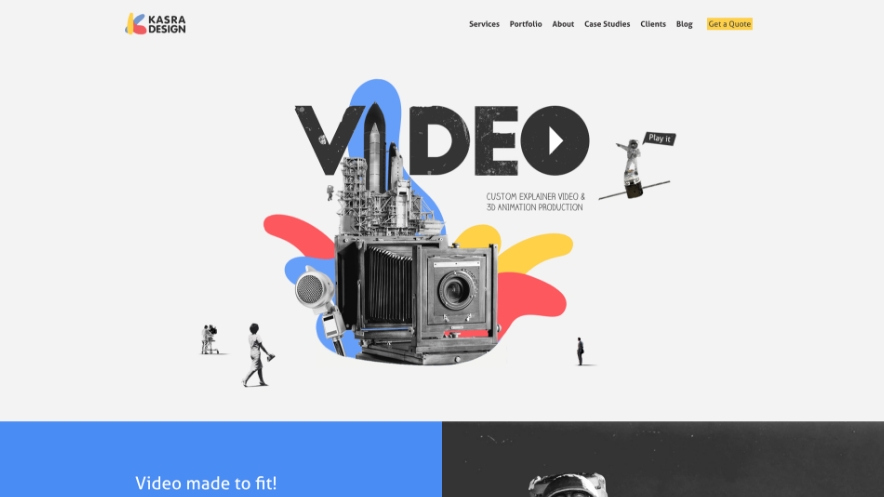 Fully Responsive Website
Advanced Animations
Parallax Effects Integration
Custom JavaScript Functionality
AJAX Loading Implementation
Custom Search Functionality
Forms Integration
Custom WordPress Theme
Custom Portfolio Grid
Setup on Client Server
Project Scope
The Kasra team is an expert in 3D animations and video production. Alex, the CEO & creative director, hired us to build their new website. They were looking for someone to convert their amazing ideas to an interactive website that best describes the company's expertise and values.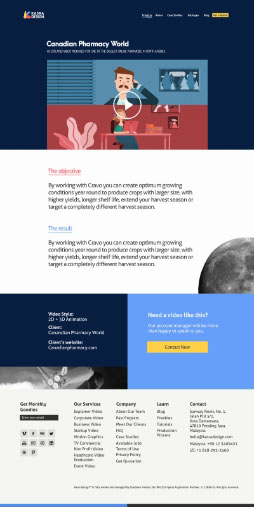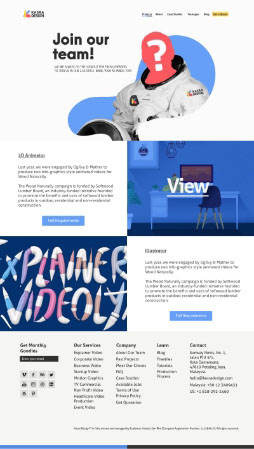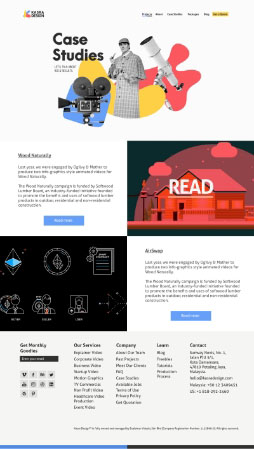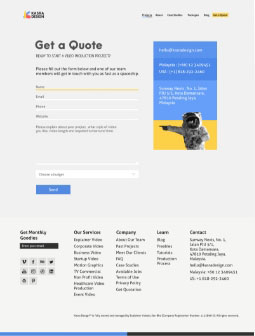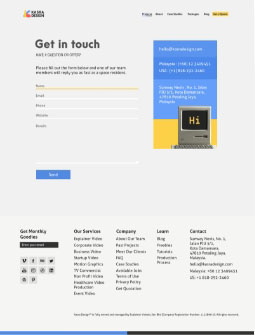 Mobile Responsive
We've followed the client vision and created a seamless mobile experience for the website visitors. We wanted to make sure people who use their phones can also feel the same vibe and energy.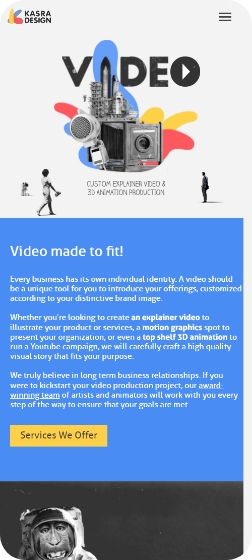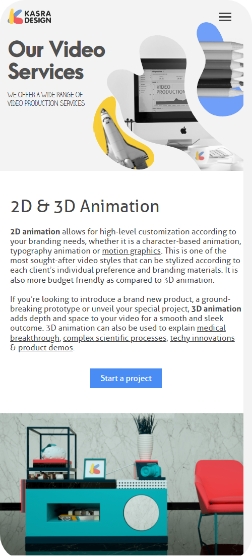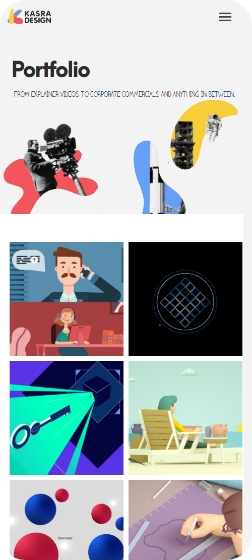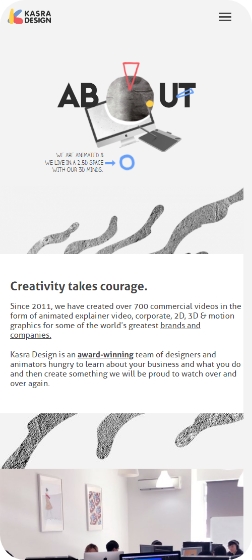 Final Result
With the help of Alex and the whole Kasra team, we were able to build this great website. As a result, the website has a simple and intuitive experience with lots of energy and attitude one can expect from the creative people from Kasra.
Tailored WordPress CMS Build
Interactive Animations
Custom JavaScript Functionality
Check It Out Live