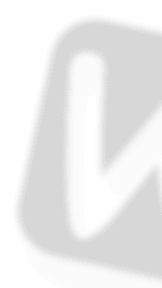 PSD to WooCommerce

a.k.a.

WooCommerce Development
A top-notch conversion of PSD to WooCommerce store with easily manageable content and smoothly working functions.
Get a Quick Quote
Why PSD to WooCommerce by htmlBurger?
Because we handle your projects with extra care and respect. Here are some of the benefits you'll receive.
Managers Who Know WooCommerce

All our managers have rich coding experience, so they know everything specific about PSD to WooCommerce conversions.

Smooth Workflow

We are very familiar with PSD to WooCommerce conversions. We've developed a time-efficient and smooth workflow.

Maintenance & Technical Support

Reliability is of utmost importance to us. If any glitches emerge after the project completion, just get in touch, no matter how much time has passed.

We Respect Confidentiality (NDA)

We'd never claim any rights on your designs. We will willingly sign an NDA prior to the PSD to WooCommerce conversion.

Content Population

You need content populated to your fresh WooCommerce site? Just buzz us and we'd be glad to help you with that.

Customization

Extensions and plugins that are customized to meet your design requirements. Supports filters, sorting, new payment gateways & etc.
PSD to WooCommerce Features
A list of the add-ons contributing to the high quality PSD to WooCommerce, along with additional WooCommerce
services we can do for you.
Reliable E-store Plugin

WooCommerce is a strong and reliable WordPress E-commerce plugin developed by using the best of the best WordPress practices.

Migrate your site to WooCommerce

We take your existing site and convert it to WooCommerce. With ease.

Easily Handled Upgrades

WooCommerce along with all its extensions can be easily upgraded on-the-go, so your store can always stay on the top of its game.

Tweaks to Existing WooCommerce Sites

Do you need a feature added to an existing site or a new page? We can take care of that.

Payment Gateway Variety

WooCommerce plugin is built to accept all kinds of payment gateways, so you can offer your e-store clients a range of possibilities.

Multilingual Support

Your site is available in different languages? No problem, we can do this.

Advanced Store Management

The WooCommerce dashboard enables you to keep track of your overall store performance, including sales reports, stock levels, etc.

Stock Control System

WooCommerce comes with built-in stock control features which make orders and procurements easy to follow and manage.

Browsers Support

Our projects look great on all modern web browsers and devices. We rarely use simulators - we test our projects on real browsers and devices.
How Our PSD to WooCommerce Service Works
Transparency is everything - let's clear up every step of the process. This is how our PSD to WooCommerce service works.
1. Place Your Order
When submitting your order for PSD to WooCommerce, you should mention everything specific and attach the corresponding project files in any common design file format, including both the e-commerce and other pages.
2. Clear up the Details
Then, a manager will get back to you to discuss all details about your project. We will clear up everything essential about your e-commerce pages, along with the other pages which we will also integrate to the WooCommerce site.
3. HTML for WordPress/WooCommerce
Time to get to the actual work! Once the manager makes sure we are on the same page, they assign your PSD to WooCommerce project to a coder with expertise in HTML development for WordPress and WooCommerce.
4. QA and Fast First Preview
Then, a QA specialist goes through the HTML/CSS markup to check if the code is bug free. Once they make sure everything works flawlessly, we are ready to send you a preview and wait for your feedback. So far so good.
5. WordPress and WooCommerce Integration
Once we receive your approval, we can proceed with the WordPress and WooCommerce integration. The manager transfers your project to a PHP developer who turns it into a fully functional and easy to manage WooCommerce website.
6. QA and Fine-Tuning
Then, a QA specialist checks if everything works the way it's supposed to. We are now ready to send you the finished WooCommerce website, fine-tune or change anything if you need us to, or simply get your approval.
7. You Get the Source Files
When you confirm you are fully happy with the outcome, we will provide you with a payment link. Once you complete your payment, you will get full access to all source files and our life-time support in case any bugs emerge in the future.
PSD to WooCommerce Detailed Pricing
WooCommerce pricing may vary from project to project. Still, to help you get an idea of how much you'll get charged, here is an itemized pricing table:
Standard Delivery
Express Delivery
Desktop
Tablet
Mobile
Desktop
Tablet
Mobile
First Page:
$98
+ $48
+ $68
$138
+ $68
+ $98
Inner Page:
$48
+ $28
+ $38
$68
+ $38
+ $48
WooCommerce
Integration:
+ $532
+ $688
This pricing always works for straightforward projects only.
* Super Expedite Order
We can handle even insanely rush orders but have in mind that they depend on our availability. Also, we usually charge up to 80% of the price additionally.
We Take Care About Server Installation
Count on us to install your WordPress website on a server. No additional cost, we've got you covered for free!
Need your fancy new WordPress website installed on a server, so you can start using its full functionality right away? Sure! We'll gladly take care of this process and we'll do it for free. We'll also make sure everything works properly, so you can fully enjoy all the possibilities this user-friendly CMS provides you with. No additional cost. No worries. Be our guest.
Have a Question? The Answer is Yes!
These are the questions we get from you the most
Will you sign a NDA (non-disclosure agreement)?

Yes

Do you offer unlimited revisions?

Yes

Do you offer rush delivery?

Yes

Do you accept Ai, Adobe XD, PNG, Indd, Sketch, JPG, EPS design files?

Yes

Can you build single page applications on the WordPress platform?

Yes

Do you use a version control system for maintaining your projects?

Yes

Can you install the site on my server once you are done?

Yes

Can you just clean up my code or make some fixes?

Yes

Will my WordPress site load fast?

Yes

Will you add essential WordPress plugins at no additional charge?

Yes
Working with the htmlBurger team has been a huge success! They're good people who care deeply about our business!
Working with htmlBurger has been a great experience for us! htmlBurger has enabled us to move quickly and expand our portfolio.
Our business relies on fast and reliable talent and support. htmlBurger gives us that and much more, while freeing us to do what we do best: great digital design.
Working with htmlBurger is like having a whole team of highly skilled colleagues. A winning team, definitely.
Htmlburger has been very open to us and all of our crazy ideas. They made it very easy for someone that has no idea how to code, develop a functional & welcoming E-commerce site.
Having worked with the HTMLBurger team previously, we were confident that Nate and the team would be able to ensure they used best-practice coding standards and the results speak for themselves.
We've consistently received the best support, account management, and expert insight you would hope to have from a great web partner.
htmlBurger team goes beyond our expectations by suggesting or implementing things in ways we didn't realize were even possible.
Great team to work with! Always on time, always pixel perfect, always awesome.
Get a Quick PSD to WooCommerce Quote
Please, provide us with as much detailed information as possible.